The Pan American Health Organization (PAHO) announced in Washington that Cuba has become the first country in the world to eliminate the transmission of HIV / AIDS and syphilis from mother to baby.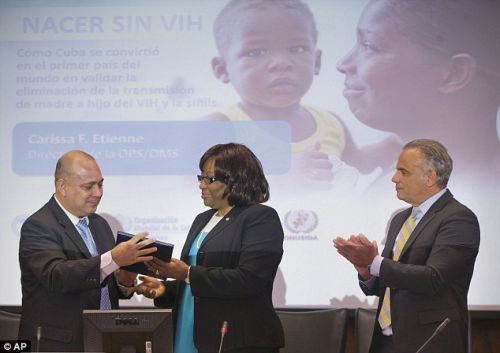 At a press conference, the PAHO Director Carissa Etienne, the Minister of Public Health of the island, Roberto Morales and other authorities provided details of the actions taken to achieve that goal.
Morales pointed that the existing social system is the key element for such achievement, the political will of the government, the dedication of more than half a million workers in the sector and the involvement of the organized civil society.
At the same time, Etienne acknowledged the efforts of Cuba for the validation, which is the result of three steps, the presentation of a national report on efforts to eliminate mother-to-child transmission of HIV and syphilis, the visit of independent experts activated by PAHO to verify the results and the final decision of PAHO / WHO.
Despite being largely preventable, thousands of children are born affected by both diseases, which kill or hinder the quality of life of people.
International standards provide that to achieve this validation, the nation should have results of less that two positive children per 100 women with HIV / AIDS giving birth, while in the case of congenital syphilis should be less than 0.5 every thousand births.