Argentina's President Cristina Fernandez, arrived in Havana on an official visit during which she will hold talks with her Cuban peer Raul Castro and will develop other activities.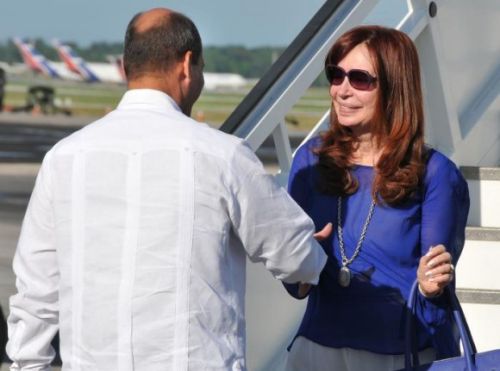 The Argentinean Head of State is expected to attend tomorrow a Mass offered in the Plaza of the Revolution by Pope Francis, who will arrive in Havana this afternoon.
This is the seventh time that Fernandez will meet with His Holiness since the start of his pontificate and it is the fourth trip to Cuba since the Dignitary took office in 2007.
The first official visit took place in 2009 and she became the first Argentinean president to travel to the island in 23 years, after democracy was installed in that country with then-President Raul Alfonsin in 1986.
Her most recent stay was in January 2014 to attend the Second Summit of the Community of Latin American and Caribbean States (Celac).
Cuba and Argentina have excellent links and that South American nation has always supported the island's battle against the economic, commercial and financial blockade imposed for over half a century by the United States.