US Democrat Hillary Clinton would defeat any Republican candidate in 2016 despite the fact that half of Americans see her unfavorably, today told a CNN / ORC.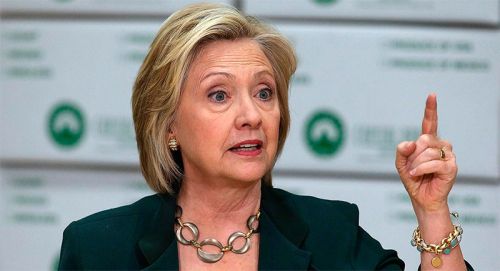 The research showed that only 46 percent see the former Secretary of State and now candidate for her party's nomination for the 2016 elections favourably, while 50 percent have an opinion contrary for the first time since March 2001.
Despite the setbacks, Hillary defeats all Republicans against respondents in a hypothetical general election showdown.
Senator Rand Paul (R-Kentucky) is the closest but would fall 48 percent to 47 percent, followed by Senator Marco Rubio (R-Florida) and Gov. Scott Walker (Wisconsin), both defeated by Clinton 49-46 percent.
Meanwhile, former Governor Jeb Bush (Florida) and Senator Ted Cruz (Texas) only reached 43 percent of the vote.
The percentage of voters who believe that Hillary is honest and trustworthy, went down eight percentage points in the last 15 months, while the percentage who felt that she cares about people like them dropped six points in 11 months.
Moreover, while Clinton's support among Democrats fell nine percentage points last month, still has an advantage for the primaries and is the first choice of six in 10 Democrats.
Vice President Joseph Biden follows with 14 percent, with Senator Bernie Sanders with 10 percent, former Sen. Jim Webb with two percent, and former governor Martin O'Malley with one percent.