President Dilma Rousseff appreciated the contribution of thousands of Cuban doctors to improve health care in this South American nation.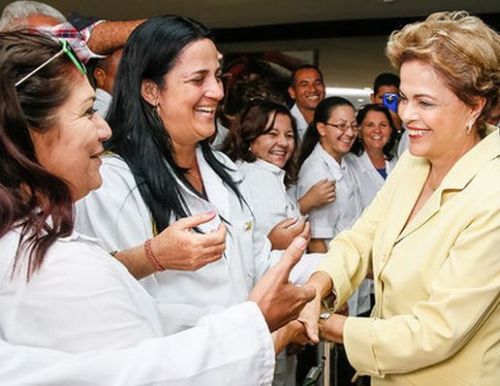 "I would like to inform that you contribute with your work to strengthen relations between Cuba and Brazil," said Rousseff in a ceremony to mark the second anniversary of the program More Docs.
"You (doctors) are responsible for links that are not concentrated, but rather extended to all the national territory. In every municipality where you are, I am certain that you have friends, people who offer you great friendship, fraternity," she told Cuban health workers.
She greeted all foreign doctors working in this program, which extended health care to 63 million people, but specially extolled the Cuban professionals in urban and rural remote, difficult to access communities.
Therefore I have the obligation to refer to Cuban doctors' involvement along with their government, their solidarity, professionalism and wholly humane care, she said.