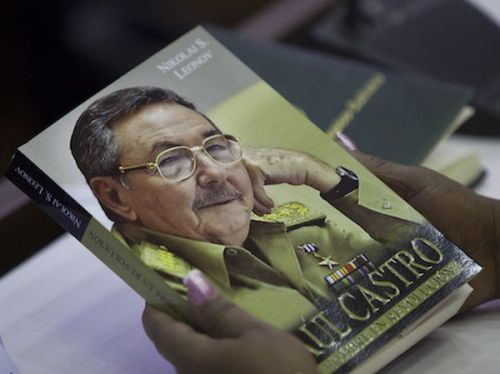 The book "Raul Castro, un hombre en Revolución" (Raul Castro, a Man in Revolution), by Russian writer Nikolai S. Leonov, was launched during a special session of the National Assembly of the People's Power, with the participation of deputies, and headed by Cuba Parliament President, Esteban Lazo Hernández.
The book does not only deal with the personal life of the head of State, but also is a valuable compilation of events that marked the Caribbean island in recent decades.
"Raul Castro, un hombre en Revolución" tells the personal story of the Cuban statesman, from the years in Biran, where he spent his childhood to nowadays, a history that is always crossed by a unlimited dedication to the Motherland.
The book, which has a version in Russian and Spanish languages by Capitan San Luis publishing house, also includes a chronology of the most important dates in the life of Raul Castro and more than 80 photos, some of them unpublished.