The decision of Bolivian President Evo Morales, to offer apologies to Chile for the incident staged by defense minister Jorge Ledesma, who was dismissed from his post for that reason, has turned the attention to this country.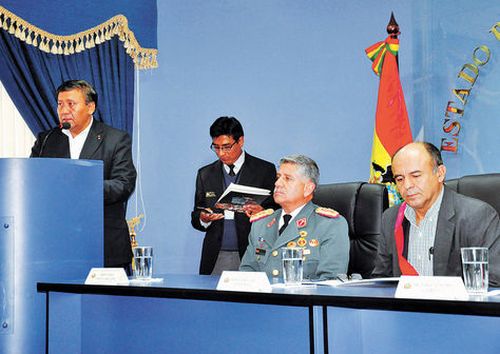 Morales considered Ledesma's action unwise when carrying a jacket with a sign which read "The sea is Bolivia's", while taking part in an operation that took 13 tons of bottled water on board a Hercules plane of the Bolivian Air Force to those affected by the flooding in northern Chile.
"I apologize to the Government of Chile. It was not a personal decision and neither a decision taken by the national Government that represents the Plurinational State, and apologies to the people of Atacama and the Chilean people", said Morales, who said that Reymi Ferreira will replace Ledesma as Defense Minister.
Morales said that his management never thought of approaching something that is humanitarian and a health issue with electoral and political purposes or following personal interests.
According to Morales, such mistakes should not be made, however he much regretted to take this measure against Ledesma and those involved in this process.
Ferreira ran for mayor of the eastern city of Santa Cruz during the elections held last Sunday and previously served as Bolivian alternative ambassador to the United Nations.
Chile and Bolivia broke off diplomatic ties in 2006 and in 2013 Bolivia brought a lawsuit against Chile at the International Court of Justice in The Hague seeking to force this latter to negotiate a sovereign access to the sea.
Bolivia was founded as a republic in 1825 and had access to the sea, but a Chilean invasion in February 1879 snatched 400 kilometers of coast of the Pacific Ocean and an area of 120,000 square kilometers rich in minerals, where the region affected by the flooding is located.