The best athletes of 2015 were recently announced in Sancti Spiritus, after the traditional selection that takes place every year by the sport organization (INDER) and the media in the territory.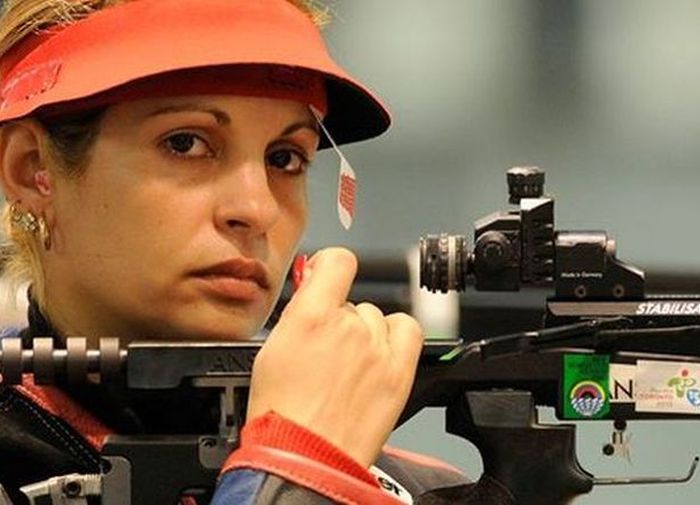 The list was led by Eglys De la Cruz and Yamara Amargo, among women, and by Yosbani Veitía and Frederich Cepeda, among the men.
Eglis was the most outstanding in individual sports for hers two medals at the Pan American Games in Toronto (gold and bronze), in addition to her two titles in the Central American Games, and the three won in the elite tournament.
Yamara was the best in team sports for the bronze medal won in the Pan American Games, event in which she was designated as three-point leader and member of the ideal quintet. She was also a support player of the team that won the professional basketball league of Venezuela.
Veitia had no opposition among athletes in individual sports for his silver medals at the World Championship, the 5th World Series, and the Pan American Games, while Cepeda was chosen as best athlete in team sports for being the Most Valuable Player in the Caribbean Series, in which he won the title, and for the the bronze medal he got in the Pan American Games.
Wrestler Carlos Manuel Rodríguez Borroto was elected rookie of the year. Despite being a junior player, he won the national title in the 80 kg in the first category for the second consecutive year, and a bronze medal both in the Pan American Games and in the International Granma competition.
Greco-Roman wrestling won the category of best team, baseball was chosen as best team sport and rowing was best among individual sports.
The list of the 10 best athletes was composed, among senior athletes by Dayaris Mestre (judo), Serguey Torres (canoeing), Eduardo Rubio and Janier Concepción (rowing), Marlene Cepeda (basketball), Rolando Cepeda and Osmani Uriarte (volleyball), Ismel Jiménez (baseball), Greter Romero (judo), and Yamilka del Valle (wrestling).
Most outstanding junior athletes were Adrián Goide (volleyball), and Haila de la Caridad Brunet (skating). The ten best in this category were Reineris Andreus and Albis Mc Grath (wrestling), Mario Luis Troyano, Yoanqui Mencía, and Eylen Gilbert (basketball), José Carlos Escandón (gymnastics), Osniel Melgarejo (volleyball), Yoan Alexis Villa and Ronny Alfredo Cedeño (athletics), and Eduard Puga (football).
Yangalini Jiménez, Yoandi Ledesma, and Vivian Díaz were acknowledged as best handicapped athletes.