US President Barack Obama today begins his first trip to Kenya since he arrived to the White House, to attend the World Summit on Global Entrepreneurship, in Nairobi.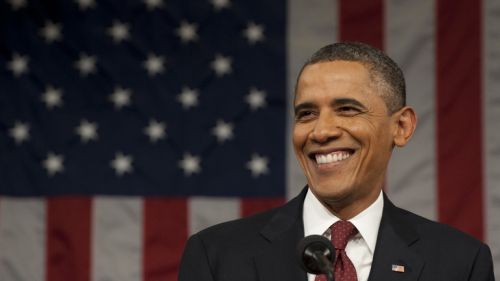 While in the homeland of his father, Obama is expected to hold bilateral meetings with other leaders and will focus on security issues, according to a statement from the presidential mansion.
After visiting the country, which is getting a significant flow of military aid from Washington to fight terrorism from the Somali Al-Shabaab extremists, Obama will continue towards Ethiopia, to become the first USA president to visit the African nation.
Several members of the Black Caucus of the US Congress will join him on the trip, said the newspaper The Hufftington Post.
Obama's stay in Nairobi happens almost a year after the first summit of leaders from Africa and the United States that took place in Washington last August.
The presence of the leader officially intends to work with Sub-Saharan Africa and "accelerate economic growth, strengthen democratic institutions and improve security," said the daily.
The meeting of the GES, organized annually since 2009, and celebrated for the first time, this year, in a nation from the south of the Sahara, is a global platform to connect entrepreneurs with business leaders, international organizations and governments.
This will be Obama's fourth trip to the region and the first to Kenya as president, although he made a brief stop in that country as a senator, in 2006.
In June 2013, the USA president made an African tour with stops in Senegal, South Africa and Tanzania, marked at that moment by the delicate health of Nelson Mandela.
At that time, the White House justified its refusal for Obama to visit Kenya using as excuse the critical security situation existing in the territory.
This time, the trip is full of great symbolic content for the president, who again visits the land of his ancestors, where some of his relatives still live.