Arkansas Governor, Republican Asa Hutchinson, stressed that it's necessary that US Congress lifts the economic, commercial and financial blockade against Cuba.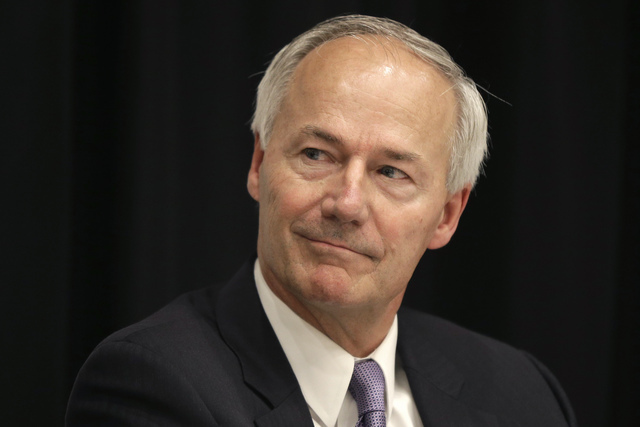 In exclusive statements to Prensa Latina, Hutchinson said that US lawmakers are the ones that should take the next step to continue the actions of President Barack Obama in recent months.
The official stressed how vital is the elimination of the prohibitions over the Caribbean island on obtaining credit to purchase food, not only in Arkansas but throughout the United States.
'Under the current conditions, in which Cuba must pay for these products in cash and in advance, it is very difficult for us to sell large amounts of such products, that Cuba has to purchase in Brazil, Thailand and other markets'.
He stressed that the Arkansas delegation in the Congress emphasizes since several months ago on the need of the approval of draft legislations to allow Havana to make financing transactions.
Hutchinson also stressed in this regard the support of Sen. John Boozman from Arkansas, one of the creators of an initiative to end unilateral sanctions against Cuba.
'Obama has taken the relations between Cuba and the United States to levels never seen before, very dramatic and significant steps', said Hutchinson.
However, he admitted that those steps are still insufficient to increase trade and overall bilateral ties.
Regarding the process of updating the Cuban economic model, he stressed that this process influences the attitude of Arkansas employers, who are seeing in the Caribbean nation an undeniable opportunity due to its geographical proximity.
Hutchinson, who took office in January 2015 as 46th Governor of Arkansas, said that is touched by the friendship and hospitality by Cuban authorities and the people of the island, and highlighted the possibilities of Cuba as a tourist destination.
'Our goal with this visit is to place the state of Arkansas in front of all relations with Cuba and senators and representatives of Arkansas in the Congress are working to achieve this', he added.
Hutchinson heads a large delegation that arrived in Cuba on September 26 and will remain here until September 30. The delegation is formed by representatives of nearly 20 companies from agricultural, pharmaceutical, fertilizers and petroleum sectors and by state officials.
Cuba and the United States restored diplomatic relations on July 20 and reopened their embassies in both capitals as a first step towards normalization of bilateral ties.
Cuban authorities consider that the main obstacle in this regard is the economic, commercial and financial blockade imposed by Washington for more than half a century.