Over 32 million electors are expected to cast their votes today and thus start defining the presidential race of those who will vie for replacing President Cristina Fernandez in December.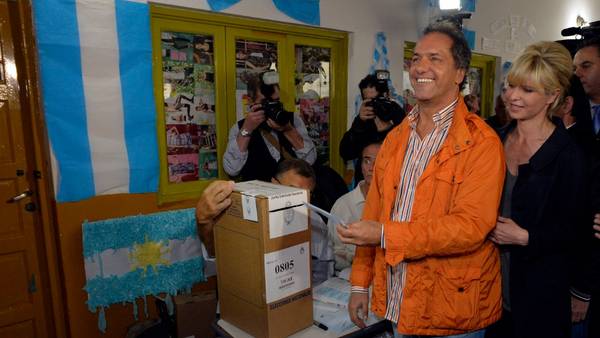 In the polls today, the electors will ratify the candidates of the eight political forces that will represent them in the general elections of October 25, where the future president and his/her vice president will be chosen.
Since midday yesterday, 96,000 troops started to distribute the more than 96,000 ballot boxes for the 14,000 polling stations, two percent of which had to be relocated due to heavy rain.
These polls also serve to gauge the weight of each political force in the country and project the probabilities for the elections of October.
In order to continue in the race, the hopefuls will have to get over 1.5 of preference. According to surveys, six of the eight political parties registered will be able to achieve this goal. Most of the votes are expected to be won by Frente para la Victoria (FpV), with 38 percent, followed by the right wing alliance Cambiemos (28-30 percent) and the Una Nueva Argentina coalition (20 percent).
They are followed by Frente Progresista with 4.3 percent, Peronismo Federal with 4 percent and the Trotskist left forces.
According to this country's electoral system, if no candidate gets 45 percent of votes or 40 percent with at least a 10-percent lead over his follower, a second round will be held among the two most voted candidates.