Alexis Tsipras sworn in as Prime Minister at an official ceremony attended by President of the Republic Prokopis Pavlopulos, but without the presence of religious authorities.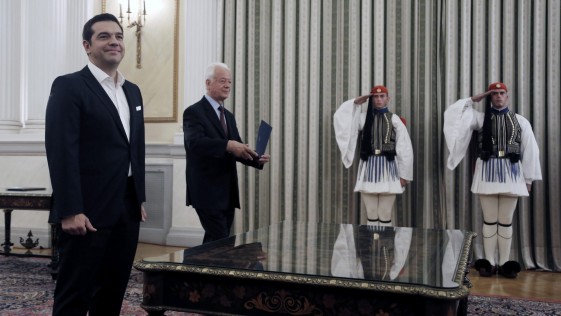 As occurred eight months ago, leader of the Syriza left-wing party Tsipras sworn in as prime minister, re-elected yesterday at the polling stations, pledging to "serve the Greek people" to the Constitution, instead of the hitherto traditional oath in the presence of the Orthodox Church' leaders.
After the official ceremony he went to the Maximos Mansion, headquarters of the Government, to take the powers from acting Prime Minister Vasiliki Thanu, to whom he recognized her efforts during the short term dealing with the plight of refugees.
The recently appointed Prime Minister of Greece will participate in the meeting of the European Council on Wednesday to tackle the crisis of refugees.