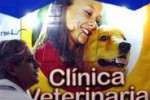 The president of the World Veterinary Association (WVA), Faouzi Kedrich, said he was honoured to participate in the Pan-American Congress of that science, PANVET 2014, with venue in Havana.
On behalf of the WVA I would like to acknowledge the work of Cuba to host an event of this magnitude, Kedrich said during his speech at the 'One Health' panel, which began the presentations of the second working day.
The manager stated that the WVA, at its 150 years of existence, is full of energy and commitment to represent the various organizations globally, thus contributing every day to the promotion of interaction between different regions of the world.
As part of our actions in that regard, I have the pleasure to announce that Colombia and Costa Rica are now permanent members of the WVA, reported Kedrich.
Besides hosting the different organizations in North America, Latin America and the Caribbean, PANVET 2014 has the participation of delegations belonging to the African and Asian associations of Veterinary Science.