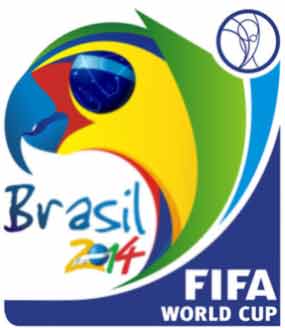 At least 20 foreign leaders, including heads of state and prime ministers, will visit Brazil on occasion of the World Cup, confirmed today the Planalto Palace.
Before the opening of this Cup, scheduled for June 12 at the Arenas Corinthians, Sao Paulo, Brazil's President Dilma Rousseff will attend an inaugural ceremony, accompanied by the UN Secretary General, Ban Ki-moon, and 11 dignitaries.
This activity will be attended by the leaders of Chile, Michelle Bachelet; Ecuador, Rafael Correa; Bolivia, Evo Morales; Uruguay, José Mujica; Paraguay, Horacio Cartes, and Suriname, Desiré Delano..
The attendance of the Prime Minister of Croatia, Zoran Milanovic; Presidents of Ghana, John Dramani Mahama; of Angola, José Eduardo dos Santos; of Gabon, Ali Bongo Odimba; and the Emir of Qatar, Tamin Bin Hamad Al Thani, has been also announced.
The opening match of the competition between Brazil and Croatia, will be held at 17:00 local time at the Arena Corinthians, Sao Paulo, but two hours before will begin the show's opening tournament, in which diversity and beauty of this land, of continental dimensions will be displayed.
According to the official forecast, other leaders will arrive later to attend the matches of their selections and the final of the World Cup to be held in the iconic logo of this nation stadium, Maracana on 13 July.
The list of visitors is composed by the heads of State of Russia, Vladimir Putin; German Chancellor, Angela Merkel; U.S. Vice President Joe Biden; the presidents of Honduras, Juan Orlando Hernández; and Kenya, Kenyatta Uruhu.
Followed by Prime Minsiter of Belgium, Elio Di Rupo; and the King of that nation, Felipe; the monarch of the Netherlands, Willem-Alexander, and Prince of Monaco Albert II.
Rousseff also expects the presence in the final of the World Cup of colleagues from China, Xi Jinping; and South Africa, Jacob Zuma, who along with the highest authorities of India and Russia will participate in three days after the summit BRICS group, planned for the city of Fortaleza, state of Ceará.