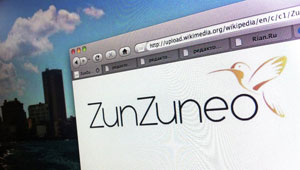 The United States Agency for International Development (USAID) spends part of its budget on subversive projects like the "Cuban Twitter" project, the New York Times is reporting today.
Instead of allocating its $20 billion to programs fighting poverty, a large part of the budget is used directly on projects like the "Cuban Twitter" account, which deliberately hid American involvement and shut down in failure in 2012, the journal adds.
The Times questions the management of USAID administrator Rajiv Shah, who is due for a Senate hearing today to explain details of the plan to create a Twitter-like social media platform as a way of fomenting unrest in Cuba.
According to the Times, since Shah came to run the institution, he has drawn both criticism and praise for his management and will face tough questions about his $20 billion budget in his testimony before Congress.
Shah, former officer of the Bill & Melinda Gates Foundation, said in an interview that the project was "part of our mandate to support civil society groups with modern communications and Internet access," adds the journal.
For Dr. Shah´s critics, the Cuban social media project was an unnecessary sideshow, which Senator Patrick J. Leahy, Democrat of Vermont, called "just dumb."
Beyond that, the project pales in comparison to larger objections regarding contractors who earn millions of dollars in USAID funds every year, exposing the agency to potential waste and fraud.
In this sense, the Times refers to problems in Afghanistan, where the agency spends nearly $1 billion a year, the most in any single country, and where Special Inspector General for Afghanistan Reconstruction has repeatedly found problems with accountability, corruption and waste.