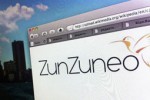 The U.S. Senate ordered today a review of the Cuban "Twitter" and asked USAID to hand over all records as part of a broader review of the agency's civil-society efforts worldwide.
The Senate Foreign Relations Committee also requested copies of messages the U.S. government or its contractors transmitted to subscribers in Cuba, who never were told about Washington's role in the so-called communication network.
The Congress runs an investigation on this case after the Associated Press agency (AP) reported that the so-called Twitter was created to undermine the government of the island and used foreign companies and banks as front for its illegal purpose.
The members of the Senate panel debated today whether USAID should be in charge of this kind of intelligence operations, a traditional activity of the CIA and other spy agencies.
The decision came after four hearings in three days, one of which appeared the administrator of the Agency, Rajiv Shah, who tried to justify these actions against the Cuban people.