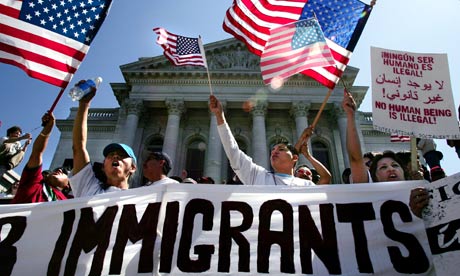 The White House has not responded to a letter signed by 43 Democratic lawmakers, who demand US President Barack Obama's attention to the migration issue.
The congress people suggested the president to meet with the families affected by deportations, and underlined that the delay in the promised migratory reform increases the fear and anxiety felt by many communities of immigrants.
Obama decided to postpone his decisions on immigration until after the November 4 election.
Immigrant advocates warn that they feel betrayed by the Republicans, due to their rejection of a comprehensive migration reform in Congress.
In 2008, Obama promised to reform migration laws if he won the election, but today, two years before the conclusion of his second term, he has not kept his promises.
The situation cannot be more adverse for the president: more than 11 million illegal immigrants reside in the United States, thus aggravating the humanitarian crisis that broke out on the south border with nearly 60,000 unaccompanied children from Central America who have tried to reach US territory.