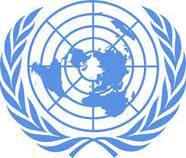 The UN Security Council will hold an emergency meeting on Gaza, where Israeli air strikes have left so far more than 500 Palestinians dead.
The meeting was summoned by Egypt, on behalf of the Arab Group, Pakistan, in representation of the Islamic Cooperation Organization, and Palestine, and it is scheduled for Wednesday.
This meeting is supported by 16 of the 47 members of the UN Security Council, including Algeria, China, Cuba, Venezuela, Russia, and South Africa.
At least 502 Palestinians have lost their lives and 3000 have been injured since the beginning of the Tel Aviv regime air strikes on the occupied territories two weeks ago.
According to UN sources, about half of the number of fatal victims is women, children, and elderly people.
A rocket recently launched by Israeli fighters hit the third floor of Al-Aqsa hospital, in the center of Gaza Strip, where an intensive care unit and various surgery rooms are found.
The attack left 4 dead and 50 injured, including members of the medical staff.
In a declaration read by the temporal President of the Security Council Eugene-Richard Gasana of Rwanda in New York on Sunday, The UN Security Council expressed serious concern about the escalation of violence related to situation in Gaza.
The UN Security Council also called for respect of International Humanitarian Law, including protection of civilians, and insisted on the need of reaching a truce due to humanitarian reasons.