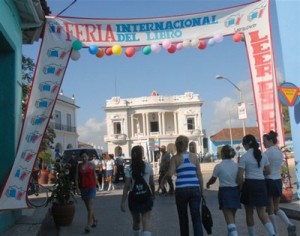 Sancti Spiritus Luminaria publishing house will present 20 new books in the upcoming book fair event, to take place in this central Cuban territory during the last days of February.
Daniel Cruz, director of the publisher, briefed Escambray about some of the volumes and highlighted the long-awaited Luzángela, by Ángel Martínez Niubó, along with Luis Rey Yero's Diccionario de las artes visuales espirituanas (Dictionary of Sancti Spiritus visual arts).
Book Fair Recalls Great Cuban Storyteller
By Carlos Miguel Rodrígue Ramos *
He also recommended La Unión espirituana: periodismo y relaciones interraciales (Sancti Spiritus Union: journalism and inter-racial relations), by Ricardo Vázquez; Arroyo Blanco: La ruta cubana de Churchill (Arroyo Blanco: The Cuban route of Churchill0), by Lourdes M. Méndez, and Trinidad 500, by Bárbara Venegas, dedicated to the anniversary of the southern village.
Cruz also mentioned the anthology of local stories entitled Abrir otras ventanas (To open other windows), by Marlene García and Jorge Silverio; and Por primera vez (For the first time), a comic book by Arturo Delgado y Darieé Valle, which is an exclusive of Luminaria.
Within the framework of the book fair in Sancti Spiritus, a lecture will be delivered on the literary history of Ecuador, which is this year's guest country to the Cuban book event.
* The author is a student of journalism at the Central University of Las Villas.