An editorial released by The New York Times condemned brain drain from Cuba encouraged by the United States, and particularly the program that encourages the immigration of doctors during official mission abroad.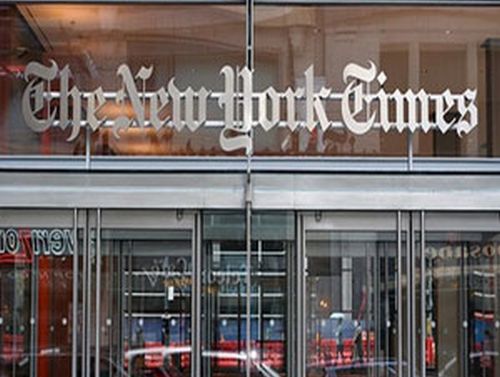 This is the sixth time in almost more than one month that the Editorial Committee of the New York newspaper analyzes the issue about Washington policies towards the Caribbean island.
Read the editorial of The New York Times here
Watch out for The New York Times!
According to The New York Times, there are many reprehensible aspects of the U.S. failed policies regarding Cuba and the blockade it has imposed for decades, but the program aimed at generating brain drain, is hard to justify.
Entitled "A Cuban Brain Drain, Courtesy of U.S.," and published in English and Spanish language, the U.S. daily recognizes that only in 2014, about 1,278 physicians, a record number according to the figures given by the United States Citizenship and Immigration Services (USCIS), emigrated from Cuba.
The publication also states that between 2006 and 2014, Washington's illegal programs caused the immigration of about 5,490 Cuban physicians.
The newspaper stresses as an absurd policy that U.S. Secretary of State, John Kerry, and American ambassador to the United Nations, Samantha Power, have praised the work of Cuban doctors dispatched to treat Ebola patients in West Africa, and in turn, maintain plans to bleed Cuba of its medical potential.
"It is incongruous for the United States to value the contributions of Cuban doctors sent by the government to assist in international crises, such the 2010 Haiti earthquake, while trying to destabilize the (Cuban) state but making defections, The New York Times stresses. American immigration system should give priority to the world's neediest refugees and persecuted people, but it should not be used to exacerbate the brain drain of an adversary nation, at a time when improved relations among countries is a viable and sensible goal, the daily recognizes.
The daily also recalls that the brain drain program began in August 2006, when Cuban-American Emilio Gonzalez, firmly opposed to the island's government, was in charge of the USCIS