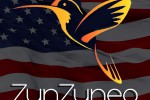 The United Left (IU) has requested that the European Union (EU) denounce the U.S. ZunZuneo program for its attempts at destabilizing Cuba.
Interviewed by Prensa Latina, Spanish member of the European parliament, Willy Meyer stated that as part of the IU position calling for U.S. authorities to be held politically and criminally liable for their illegal actions, a question about the anti-Cuban project was formulated.
A note addressed to EU High Representative for Foreign Affairs Catherine Ashton alludes to the creation of a social network that made illegal use of local service platforms.
Meyer stated that the question presented to Ashton refers to the report released by the U.S. Associated Press news agency, which ratified the complaints made by Cuban authorities for years.
"It is evident how the U.S. Agency for International Development (USAID) is a further instrument for the defense of the U.S. interests and carries out activities of political influence and ideological interference," the note states.
Ashton is asked if she intends to make a public statement opposing these kinds of interventionist practices, and denounce them as violations of international law and the U.N. Charter.
Her opinion is also requested about the use of the so-called humanitarian assistance agency, USAID, for ideological and interference reasons.
She is also asked if given the cases of illegal spying also registered in Europe, she has considered demanding that the United States bring the authors to justice, and guarantee compliance with the regulations of the International Telecommunications Union.
Questioned on the issue, Meyer stated that Ashton should respond in writing, although he considered he has no great hope about the extent of the response, due to the absolute subordination of the European foreign policy to that of the United States.