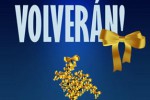 The 10th International Colloquium of Solidarity with The Five and against Terrorism will be held on September 11 and 12 in Havana, and so far over 200 delegates from 49 countries have expressed their interest in participating.
The meeting takes place in an important moment, in which the international solidarity movement is united in the call "16 years is too much time:  Not a single minute more! "in the world campaign that will begin on Thursday and will run until October 6, the Cubadebate Web site reported on Thursday.
According to the words of Kenia Serrano, President of the Cuban Institute for Friendship with the Peoples (ICAP), in a press conference on Wednesday, there will be a meeting at Havana's Convention Center on September 11, during which former U.S. Attorney General Ramsey Clark will address participants, among other personalities that have already confirmed their attendance, like national and foreign deputies.  Activists that have been in activities in Washington and London will also be present.
Among U.S. delegates, there will be representatives of organizations making up the Marti Alliance and Cubans living in that country, as well as
representatives of solidarity-with-Cuba organizations from the United
States, Canada, Puerto Rico and other countries.
The documentary Justice in London, by Cuban Roberto Chile and a work team will be screened, and relatives of The Five and of Fernando Gonzalez
-already in Cuba after serving his sentence-, will hold exchanges with
delegates.
Likewise, on September 11, delegates will meet with members of the
Committees for the Defense of the Revolution.
On September 12, participants in the Colloquium will visit universities and the Association of Cuba Journalists. In the afternoon, they will visit the Museum of Fine Arts, where a work by Cuban artist Alexis Diaz, Kcho, is on display -a reproduction of "the hole", where The Five were confined.
Also programmed for September 12 is a political-cultural meeting to mark the 16th anniversary of the unfair imprisonment of The Five.