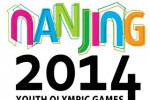 The 12 Cuban athlete prepared for the second edition of the Youth Olympic Games in Nanjing, are doing their regular training after several days of adaptation in that Chinese city, it was reported today.
Heriberto Suarez, head of the Cuban delegation to these competitions for youth from 15 to 18 years, told Prensa Latina via telephone that all athletes started their preparation from Thursday, after a long journey and the initial familiarization process in villa Olympian.
Suarez stressed the hospitality of the Chinese hosts and said that the selection of Cuba is also integrated for six coaches and the Ambassador of Youth Lady Laura Moya, who won the gold medal in the pentathlon in the first Youth Games held in Singapore in 2010.
He explained that the Youth Olympics differ from the regular due to it includes educational activities, exchanges between participants from around the world (this year visiting delegations from 204 countries and regions) and a lot of joy.
At these meetings the participants share feelings and joys, Suarez said.
On the reduced participation of Cuba in these second games, the head of the delegation explained that this is an appointment that is reached by ranking and the competitions of the various sports took place in very distant cities from Cuba, which made unaffordable the expense of travel.
In the first Youth Olympics in Singapore Cuba participated with 43 athletes that won nine gold medals, three silver and two bronze, a performance that placed the Caribbean island in fifth place for nations.
But the head of the Cuban sports delegation is convinced of the great role that athletes play despite their small number.
Suarez announced the upcoming opening of the House Cuba in the Olympic village, where photos of sports history and characteristics of their country will be displayed.
Cuban athlete competing with bow and arrow, canoeing-kayaking, triathlon and judo, two will participate in rowing and three, respectively, in swimming and boxing.