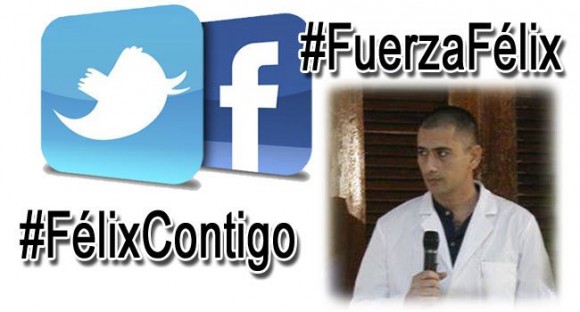 Messages of hope, encouragement, love and solidarity fill different social networking platforms to support Doctor Felix Baez, infected with Ebola in Sierra Leone.
After the news of his transfer to the University Hospital of Geneva in Switzerland and the stability of his condition was made public, comments through multiple websites of the Caribbean nation and the most popular social networks here immediately followed.
On Twitter the labels #FuerzaFélix# and #FélixContigo# accompany thousands of messages of encouragement for the Cuban specialist.
This Thursday reaffirmation messages were sent by the doctors who are part of the Cuban medical brigades in Sierra Leone, Guinea and Liberia, who claim that they will only leave when Ebola is not a health problem.
Alejandro's message, son of Felix Baez, was spread here by various bloggers and Facebook profiles and touched many by his words of thanks and encouragement to the hundreds of health professionals who are fulfilling this risky task.
The discussion website published nearly 100 comments offering support to the son of the sick Cuban doctor.
Media also repeated the statements of Jorge Perez, director of "Pedro Kouri" Tropical Medicine Institute, who indicated that the patient is stable, with less fever, and has not presented further complications.