Outstanding Cuban actor Jorge Perugorria assured that his leading role in "La Pared de las Palabras" of director Fernando Perez, meant one of the biggest challenges of his career since Fresa y Chocolate, by Tomas Gutierrez Alea.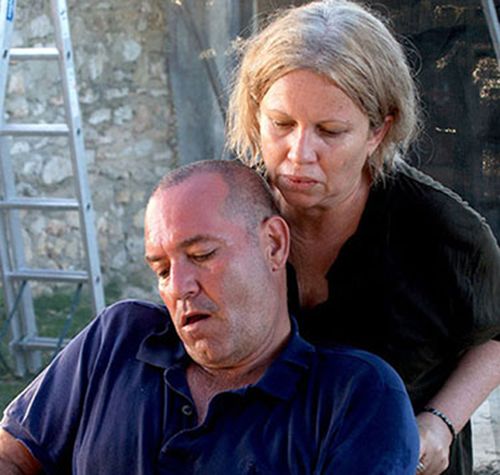 The film is inspired in a real person who suffers dystonias and mental retardation and to approach that condition he had go to institutions which deal with patients suffering from that condition, as he revealed on the occasion of the recent premier of the film in the XXXVI International Festival of New Latin American Cinema.
I took the details of my interest from each case with this disorder and also watched much footage because dystonias are being operated in Cuba and patients are filmed before and after surgeries, he told in an exclusive interview with Prensa Latina.
According to Perugorría, these materials helped him to give shape to his character, for which he must lose several kilos in weight.
Even with all that work, that was like being on a knife edge, but I had so much confidence in Perez that gave myself completely under his direction. I knew with absolute certainty that I was well directed and for that reason, I practically dared to break the limits, he confessed.
Perugorría believes that Perez has an ideal sensitivity to understand the problems of these characters, especially the one of the mother played by Isabel Santos, as it has points in common with his own family experiences.
'The wall of words' (La Pared de las Palabras), will be screened tonight at the Chaplin cinema in Havana after a premiere in such a small room that the director decided to give his seat to a viewer.