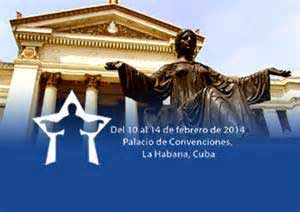 Plenary sessions, lectures and workshops of the 9th edition of the 2014 International University Congress begins today in Havana, to analyze challenges and prospects of higher education in the world.
The meeting, opened yesterday, welcomes delegates from more than 60 countries from all continents, under the slogan "For a Socially Responsible University."
University 2014 Begins in Havana, Cuba
Among the activities scheduled for today are the panels "Hugo Chavez and his social commitment," and Humanism and Education," as well as the lecture "Heritage and University," by Havana's Historian Eusebio Leal, Granma electronic edition posted.
According to organizers, about 2,500 papers will be presented during the event.
"University 2014" will also include a space for exchange with the General Secretariat of the Latin American and Caribbean Continental Organization.