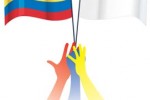 The 21st cycle of peace talks between the FARC-EP and the Colombian government begins today in Havana, focused on the solution to the problem of illegal drugs, third issue of their six-item agenda.
Talks resume with the favorable precedent that in the previous round of talks, the guerrilla and the government of President Juan Manuel Santos began the building of agreements in the allusive point to Programs of replacement of illegal crops, the parties expressed at a joint communiqué.
Specifically, the progress is in the section about the integral development plans with participation of the communities in the design, execution and evaluation of programs of replacement and environmental recovery in the areas affected by such crops.
We can say at the moment that we have the first drafts about the guidelines or foundations of that solution, both parties said at the end of the previous cycle, which have been holding peace talks in Havana since November 2012, to end the more than fifty-year armed conflict in the South American nation. Such progress in talks highlights that in January, the Revolutionary Armed Forces of Colombia-Peoples' Army (FARC-EP) presented to the government a proposal of the national program of replacement of illicit uses of plantations of coca leaf, poppy, or marihuana.
The insurgent initiative prevented among other things the replacement of illicit uses through alternative development plans securing the wellbeing of communities involved and the State's direct involvement to regulate the production and market of coca leaf, poppy, or marihuana.
All this based on the recognition of their nutritional, medicinal, therapeutic and cultural qualities of those crops.