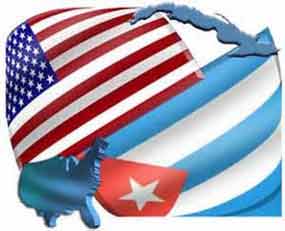 Ecuadorian Market Power Control Superintendent Pedro Paez condemned in France the aggressive policy of the blockade of Cuba thatUS has maintained until present day.
During a visit to this capital, where he participated in several conferences about the need for a new world financial architecture, the economist recalled that the United Nations Organiation has made statements repeatedly against the blockade.
That aggression against Cuba shows once again the asymmetries that deteriorate the civilized atmosphere in the world and also reduce the possibility create a legal system that preserves peace and security for all countries, Paez told the news agency Pensa Latina.
A recent report presented by the Caribbean nation at the UN denounced that the blockade is the main hindrance to the nation's development, and its destructive and destabilizing action affects all the country's economic and social activities.
The damage caused by that policy, considering depreciation of the US dollar faced with the value of gold at the international market reaches $1,112,000,534 USD, the document said.
What Cuba has been suffering along this period is multiplied now by new implementations, said Paez, who mentioned the decision by Judge Thomas Griesa against Argentina about the issue of the vulture funds and the case of Chevron Texaco against Ecuador.