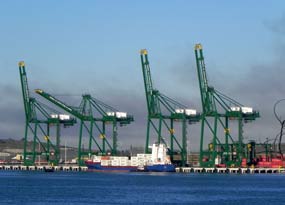 The Foreign Investment Law No.118 comes into effect today in the wake of approval on March 28 by the Cuban Parliament, as an alternative to boost the country's economic growth.
The text includes financial and fiscal facilities to attack foreign capital, respecting socialist principles and guidelines to update Cuba's economic model.
Based on that, authorities in the Island will use the new legislation as a mechanism to contribute to the country's renovation and economic future leading to build international confidence by offering a proper, transparent legal framework.
By approving the legislation, the Cuban Parliament ratified that encouraging the participation of foreign capital won't mean whatsoever selling the country, as it will be done based on the protection and rational use of human and natural resources and respecting national sovereignty and independence.
The Law No.118 backs the decision to conceive foreign investment as a source of development in activities of interest to the country, and in given sectors and economic activities it is considered an active, fundamental element in line with short, mid and long term projections of economic and social development.
Its application is oriented to the diversification of exports, the access to advanced technologies, replacing imports, mainly in the food sector, generating jobs, developing productive chains and changing the country's energy system.
According to the text, foreign investment will be authorized in all sectors but health services, education and armed institutions.