Cuban Yipsi Moreno won the hammer throw title setting a new record, 71.35 meters, for the Central American and Caribbean Sports Games Veracruz-2014.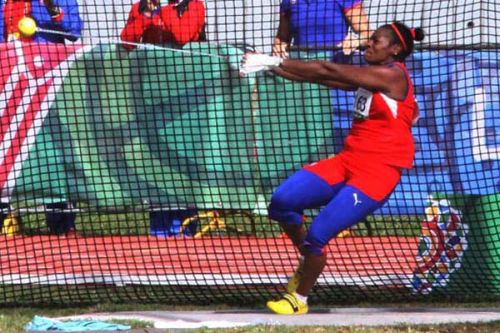 Moreno, three-time world champion, won that level on her fifth attempt, which surpassed the previous mark of 70.22 meters in her possession from Cartagena de Indias-2006.
The two-time Olympic captioning in Athens 2004 and Beijing 2008, was escorted to the podium by fellow Yurisleydi Lisbet Ford, who got a throw of 69 meters and 62 centimeters and Colombian Yohana Eli Moreno (67.77), champion four years ago in Mayagüez, Puerto Rico.
After this result Cuba filed 63 gold medals, 41 silver and 36 bronze, behind Mexico, owner of 67-53-68 and ahead of Colombia (49-49-48).
Venezuela ranks fourth with 39 first places, 43 seconds and 67 third.