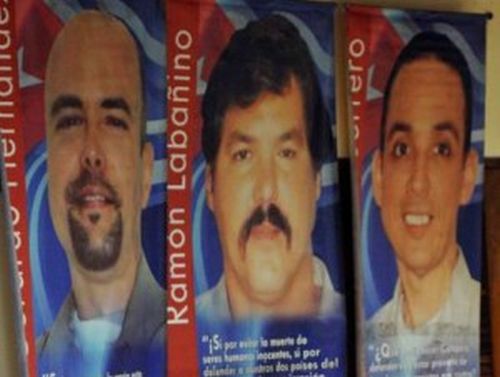 The agreements between the governments of Cuba and the United States for the release of Cuban heroes unfairly held in U.S prisons and U.S. citizen Alan Gross, convicted for acting against Cuban State, is making headlines worldwide.
In Paraguay, ABD Color newspaper reproduced excerpts from Presidents Raul Castro and Barack Obama's statements and included information about the international repercussion of the said agreement, besides a document distributed by the U.S. Embassy, saying that today the United States is taking historic measures to outline a new course in its relations with Cuba, and referred to an upcoming resumption of diplomatic relations between the two countries, reproducing Obama's address.
The source also released the full text version of a statement by UN Secretary General Ban Ki Moon securing support to agreements made between the two countries, as well as to statements made by other Latin American governments in this regard.
Meanwhile, Secretary General of Frente Guasu, Anibal Carrillo, described the agreements reached with the United States as a triumph of Cuba's dignity and resistance.
He extolled the Cuban heroes' bravery and sacrifice in withstanding long prison sentences in the United States for 16 years without capitulation.
Meanwhile, in Placencia, Belize, the Central American Integration System (Sica) issued a declaration supporting the decision announced today by Presidents Raul Castro and Barack Obama to normalize diplomatic relations.
"Sica shows full satisfaction with the decision adopted…which will resume diplomatic relations and might put an end to over half a century of U.S. blockade against Cuba," said the declaration read by Honduran President Juan Orlando Hernandez during the 44th summit of heads of State and Government of Sica, concluded here today.
In Brazil, press reports also highlight today the decision by Presidents Raul Castro and Barack Obama to resume talks to normalize diplomatic relations between their countries.
Almost every report on on-line newspaper editions and television channels said this is a historic event.
Digital 247 newspaper said President Raul Castro acknowledged the deep differences existing between the two countries, mainly in national sovereignty, democracy, human rights and foreign policy-related matters.
O Globo journal reproduced the full text version of the Cuban president's address and the demand of the need to end the over fifty year-long U.S. blockade on Cuba.
Folha do Sao Paulo and Estadao newspapers also highlighted this news and Raul Castro's gratitude to Pope Francis's support to the improvement of relations between Cuba and the United States and to the Canadian Government for facilitating high level dialogue.