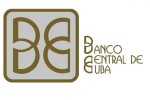 Cuba has adopted measures to minimize the entry of illegal capital sourcing from foreign investment transactions, an expert from Cuba's Central Bank (CCB) stated.
In the light of the implementation of Law 118 of Foreign Investment, the country is establishing mechanisms that favor the legal entry of finance capital while minimizing risk.
CCB legal secretary Marlie Leon stated that the entry of foreign capital to Cuba begins with a transfer from a foreign to a national bank, and that amount will be placed in a deposit account established for this purpose.
According to a report from the National News Agency, the process should decrease the risk of illegal money arriving in the country, although it will not completely eliminate it, Leon said.
Banks have established systems worldwide to provide information on activities of their clients and the origins of capital, hence these sums cannot enter if not by banks, as the CCB has established.