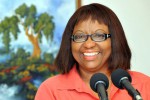 Senior officials from the member countries of the Bolivarian Alliance for the Peoples of Our America (ALBA) are arriving in Havana on Sunday to attend a special Summit on how to confront the Ebola epidemic.
According to the Ministry of Foreign Affairs, heads of States and Government, as well as senior representatives of the member countries and international agencies will attend the meeting on Monday.
A communiqué from the Ministry of Foreign Affairs states that the meeting will be in consonance with the call made by UN Secretary General Ban Ki-moom to join international forces in preventing and confronting the Ebola virus, which is affecting West and Central Africa.
During the Summit, the ALBA will define its joint contribution to face this health challenge to prevent the disease from spreading to the Latin American and Caribbean, the document says.
The ALBA, founded in 2004, is an international organization of regional scope that fights against poverty and social exclusion.
The bloc is currently formed by Antigua and Barbuda, Bolivia, Cuba, Dominica, Ecuador, Nicaragua, Saint. Lucia, Saint Vincent and the Grenadines, Venezuela, Surinam, Guyana and Haiti.
The Ebola epidemic has killed more than 4,500 people in West Africa, and is considered the biggest global health emergency since the outbreak of the Acquired Immune Deficiency Syndrome (AIDS).
The most affected countries are Guinea, Liberia and Sierra Leone. Experts say that it could be catastrophic if the crisis has a broader regional scope, as the disease could affect more than 1.4 million people by mid January.
A brigade of 165 Cuban medical professionals is already working in Sierra Leone, while another group is in Liberia.
PAHO Director in Cuba to Attend ALBA Summit on Ebola
Dr. Carissa Etienne, director of the Pan-American Health Organization (PAHO), arrived in Cuba to participate on Monday in the Special Summit of the Bolivarian Alliance for the Peoples of Our America-People's Trade Treaty (ALBA-TCP) on Ebola.
I am here to share with the presidents and governments of ALBA the technical cooperation of PAHO, and ensure that the countries are prepared to confront any case of Ebola, Etienne told Prensa Latina after arriving on Saturday night at Havana's Jose Marti International Airport.
The probabilities that there is a case of Ebola in our countries are low. Our objective in the region is to ensure that we detect the first case as soon as possible. We need a contact and deep treatment. And we need to take the necessary steps to prevent the transmission of the disease, she said.
Questioned about her expectation about the ALBA-TCP Special Summit, Etienne stated that she expects that the member countries will remember what to do to prepare themselves to face the possibility that a case of Ebola occurs.
The PAHO will establish dialogue about the work that has been done and that will be doing together with the countries, because the main way to prevent the disease is to control the epidemic in West Africa.
I hope to have the opportunity to talk with the leaders to see what they could do in addition to what Cuba is already doing, whose contribution to fight the epidemic in Africa she described as "an example of what a small country can do to help other peoples."