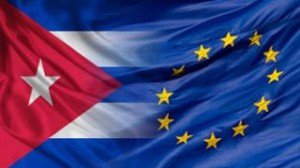 Cuba and the European Union (EU) will continue talks in Brussels to sign an agreement of political dialogue and cooperation after agreeing in this capital the structure and main elements to include in the negotiations.
By concluding Yesterday the first round of these debates, Christian Leffler, general director for the Americas of the European External Action Service, considered fruitful and constructive the two-days contact between his delegation and the one head by Cuban Deputy foreign minister Abelardo Moreno.
According Leffler, head of the European team, the dialogue on sectorial policies, economic and commercial cooperation and relations between institutions are among the pillars of a future agreement.
He also emphasized that there is great potential to increase the links EU develops for almost 25 years With the Caribbean island, and expressed confidence that the progress of these meetings will mark a dynamic in which will prevails trust, respect and mutual understanding.
Last March Cuba expressed nonconformity with the request extended a month earlier by the Foreign Affairs Ministers of the European Bloc to establish negotiations.
The authorities of the Island stated that those negotiations should be conducted under reciprocal basis, non-discriminatory and in full respect to sovereign equality of the States and of the juridical framework and institutional order of the parties, with total adherence to the principle of non interference in the internal affairs of the States.
Cuba is one of the few countries of the continent deprive of an agreement of political and cooperation dialogue in its relations with the EU due to the so-called common position, a restrictive policy for interaction with Cuba, approved by the group in 1996 and still in force.