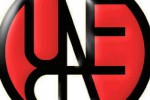 The most important cultural congress of Cuba opened today urging Cuban intellectual and artistic avant-garde to improve the spiritual life of a country undergoing necessary changes.
Miguel Barnet, president of the National Union of Cuban Writers and Artists (UNEAC), opened the 8th congress of the organization committing to be consistent with the protection of Cuban culture.
The Congress of UNEAC, founded on August 22, 1961, gathers 320 delegates and runs until tomorrow.
"The current situation undertakes us to be more thoughtful due to the necessary changes that Cuba is undergoing", said Barnet while highlighting the impact of new technologies on cultural consumption.
He said that it is the duty of the almost 9,000 members of the organization to improve the spiritual life of the nation with fair opinions and constructive proposals for the society.
Cuba's First Vice-President Miguel Diaz Canel attended the opening ceremony along with Vice President Jose Ramon Machado Ventura and other important cultural personalities.