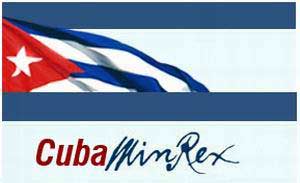 Cuba condemned today the ongoing coup d'état attempts against Venezuela government, as well as the violent actions that resulted in death and dozens of injured people.
Venezuelans to March against Violence, Fascism
Venezuelan Executive Vice President Denounces Coup Plot
A statement released in Havana by the Ministry of Foreign Affairs also rejected the attacks to public institutions, the burning of cars, and the destruction organized by fascist groups, according to what was denounced to the world by President Nicolas Maduro.
The Cuban government expresses total support to the Bolivarian and Chavista Revolution, and call for world solidarity fully convinced that Venezuelan people will defend their irreversible conquests, as well as late President Hugo Chavez's legacy, pointed out the communique.
The statement recalled that yesterday's events, which occurred while Venezuela commemorated the bicentennial of the heroic La Victoria battle, are similar to the ones reported on the April 11th, 2002 coup, which was defeated by the people with the victorious return of Chavez.
It was also pointed out in the communiqué, that Cuba reaffirms its unconditional support to the strenuous and visible efforts of President Maduro and the political-military leadership of the Bolivarian Revolution so as to preserve peace, to integrate all sector of the country, and to foster socio-economic development in that fraternal nation.
(Taken from Prensa Latina and translated by Escambray)