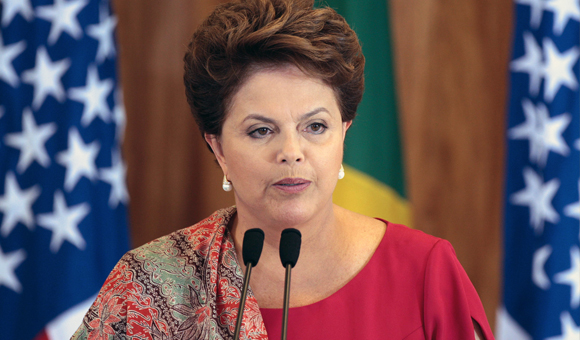 Brazilian President Dilma Rousseff, appears today with the support of the Brazilian Democratic party movement (PMDB) and Labor (PDT), consolidating their aspiration of re- election in October.
Both the PMDB and PDT agreed in their conventions to support the re-election of Rousseff in the coming elections.
The support of the Democratic Movement also confirms the continuity of the vice-president Michel Temer as mate of the head of State.
Temer predicted a greater presence of the party for a second term of the current president and stressed that they will not be just allies, but also government, as he will be in the new administration.
This way, Temer seeks to silence divergent voices that during this convention were opposed to further partner with the president and the Workers Party (PT).
For the deputy chief of State, a majority vote to keep this partnership means the need for all marching together to ensure Rousseff's victory in the coming elections.
Rousseff also received the support of PDT in the national meeting held in this capital with the higher members of this group and state and local representatives.
The leader of this organization, Carlos Lupi, stressed the alliance with the ruling PT, and the coincidence of interests in the political and economic.
After announcing this support, Rousseff thanked the decision and recalled that both PT and PDT have the same political ambitions as the Brazilian people.