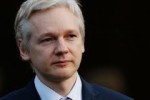 The defense team of the Australian computer expert and journalist Julian Assange is demanding UN intervention in the case, announced his lawyer, the Spanish jurist Baltasar Garzón, in a statement released by the press.
During a visit to Guatemala to participate in the Fifth Esquipulas Forum (aimed at promoting the development of Central America), Garzón said he was seeking UN intervention and denounced the defenceless state in which Assange finds himself.
According to Garzón, the two years that the founder of Wikileaks organization has remained trapped inside the Ecuadorian embassy constitute "inhuman treatment," The Telegraph reported.
Regarding the legal situation, he said that he continues working for the Court of Appeals in Stockholm to recognize Assange's right to freedom and if not, the case will be brought to the Supreme Court of that country.
Assange has been trapped inside the embassy ever since he requested political asylum to avoid deportation to Sweden, where he is accused of alleged sexual crimes, but maintains it is a ploy for him to be handed over to American authorities.
The U.S. government is hounding the journalist, due to Wikileaks 2010 disclosure of thousands of confidential documents on the irregularities and violations committed by Washington in the wars in Iraq and Afghanistan, among other topics.
Although Ecuador granted him political asylum, the UK has refused a safe-conduct pass that would allow Assange to travel to the airport and board a flight for the South American nation, resulting in his remaining trapped inside the embassy for more than two years.