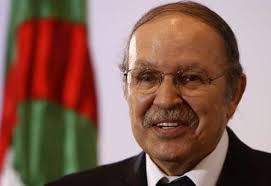 Abdelaziz Bouteflika will rule for a fourth term after an overwhelming victory in the presidential election in Algeria on Saturday.
According to preliminary statistics that are not likely to change substantially, 77-year-old Bouteflika, a veteran from Algeria's war against France, won nearly 82 percent of votes in the election, in which 51.7 percent of voters participated, the Election Committee said.
His main contender, Ali Benflis, challenged the Committee's report and said that it would file a lawsuit in court.