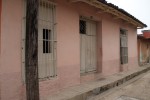 This dwelling is said to have been built back in 1690, only ten years after the local Mayor Parochial Church.
---
Civil rights organizations are calling for the U.S. government to immediately act and stop the planning of violent actions forged and financed from Miami against Cuba.
---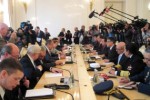 Foreign Minister Sergei Lavrov on Thursday expressed Russia's solidarity with the government of Venezuelan President Nicolas Maduro, and called to end all kind of disturbing interference against peace in that country.
---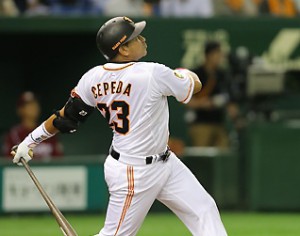 Two great athletes from the Cuban central province of Sancti Spiritus grab headlines in the baseball world: Frederich Cepeda shot his first grand slam in the Nippon Professional Baseball, and Yulieski Gourriel is scheduled to travel today to Japan to start playing with the Yokohama Dena Baystars. Sancti Spiritus Yulieski Gourriel Joins Frederich Cepeda in […]
---
The President of the U.S. Chamber of Commerce Thomas Donohue is paying a visit to Cuba, which included talks with Cuban Foreign Minister Bruno Rodriguez and with Foreign Trade and Investment Minister Rodrigo Malmierca.
---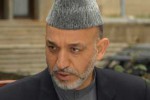 Afghans praised President Hamid Karzai today for rejecting an invitation made by his US counterpart Barack Obama during a surprise visit to the Asian nation.
---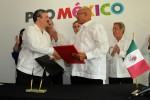 A Mexican delegation comprised of officials and business representatives continued its working agenda in Cuba today, with a visit to the Mariel Special Development Zone (ZEDM).
---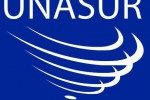 The Union of South American Nations (UNASUR) will provide its full support to the Summit of the Group of 77 plus China (G-77), scheduled for June 14 and 15, sources informed today.
---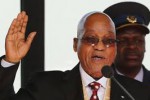 Cuban Vice President Salvador Valdes Mesa stressed that Cuba is proud of its fraternal relations with South Africa and that political-economic bilateral ties will be expanded during President Jacob Zuma's new term in office.
---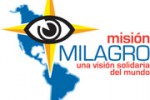 More than 2 577 000 people have recovered or improved vision today, thanks to Operation Miracle, a Cuban-Venezuelan program underway in many countries and whose benefits were recognized here by health authorities.
---