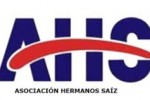 Young Cuban artists belonging to the Hermanos Saiz Association (AHS) continue discussing here today, from a national perspective, current problems in the artistic production of the new generations.
Committees for performing arts, visual arts, audiovisual and cultural promotion, literature, criticism and research, and music begin their work today.
In addition, Cuban intellectual Graziella Pogolotti will give a lecture on cultural questions in the island, and the contribution of young people to this sector.
The delegates will also attend a presentation about subversive U.S. policy against Cuba, delivered by Col. Arturo Gonzalez.
Writer Nancy Morejon, musicians Digna Guerra and Wilfredo "Pachy" Naranjo, painters Lesbia Vent Dumois and Nelson Dominguez, filmmaker Tulio Raggi, architect Mario Coyula, and playwright Carlos Diaz will receive Master Awards at the end of the day.
The AHS is holding this event, 12 years after its first congress, with its 300 participants looking to redefine the working system of the organization, and draw up new strategies for internal functions.