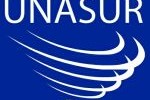 The Union of South American Nations will hold a summit Thursday in Lima, Peru, to discuss the situation in Venezuela under the premise of recognizing President Nicolas Maduro's electoral victory.
The summit will have an open agenda s confirmed last night by Peruvian Foreign Minister Rafael Roncagliolo, while announcing that President Ollanta Humala had called the meeting of statesmen as Peru holds the pro tempore presidency of UNASUR.
"We believe that it is important to analyze the situation jointly, as we've done with other situations in the past; the agenda is open in order to have an opportunity for joint dialogue," the minister said.
Roncagliolo said that statesmen from Argentina, Bolivia, Brazil, Chile, Colombia, Guyana, Suriname and Uruguay have confirmed their attendance at the event.
Diplomatic sources stated that Ecuador's President Rafael Correa will send a representative, as he is touring Europe, while Maduro has also confirmed that he will send a delegate.
He recalled that the South American countries and Mexico, among others, have recognized results of the Venezuelan election, but it is important that leaders meet to gain perspective on the political situation in Venezuela.
Other local diplomatic sources said that the premise of the meeting is the recognition of the validity of the Venezuelan electoral process that defeated opponent Henrique Capriles refuses to accept, being backed in his position by the United States.
Venezuelan Electoral Tech Reviewed by Experts
Nearly 0.5 percent of voting machines of Venezuela's National Electoral Council (CNE), top authority of the country in that matter, that were used in the April 14 elections will be audited.
According to the schedule established by the institution, political organizations' experts analyze a random sample of the machines as part of a procedure that is carried out after every election.
The review includes the manual count of the voting receipts voters put in the ballot boxes and the information is compared to the data of the notebook where votes are registered.
The amount of receipts must coincide with the number of voters that participated in the election.
Experts also review the integrity of the software used and the digital print each machine has before being sent to polling stations.
During Sunday's elections, Nicolas Maduro triumphed holding 50,78 percent of the votes (7,575,506).