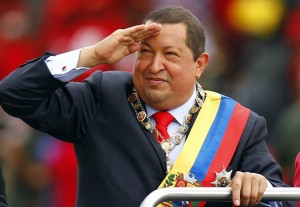 The deep sorrow for the death of President Hugo Chavez has shaken Venezuela and the whole world throughout the week.
His demise, in the afternoon of March 5, triggered impressive expressions of solidarity and condolences from around the world, in just recognition of the stature of the Bolivarian Revolution leader.
Hundreds of thousands of people accompanied the late president from the Military Hospital to the Military Academy headquarters, where a Funeral Chapel was set up so that the people could bit him first hand farewell.
At least 54 foreign delegations, including 32 led by heads of State or Government, paid tribute to the leader of the Bolivarian Revolution.
At the ceremony, leaders from around the world were made a guard of honor, the first of them including Presidents Raul Castro (Cuba), Rafael Correa (Ecuador), Daniel Ortega (Nicaragua), Sebastian Pinera (Chile) and Laura Chinchilla (Costa Rica).
Particularly moving were tributes paid by heads of State Alexander Lukashenko (Belarus), accompanied by his son Nikolay, and Mahmoud Ahmadinejad (Iran).
Beyond the diversity of ideologies and political positions, Chavez became again yesterday the unifying element for the common interest of Latin America and the world.
Renowned athletes, artists, musicians and community leaders joined the posthumous homage.