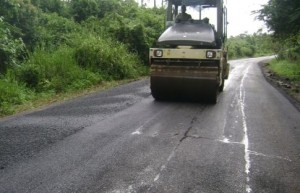 The restoration of Trinidas's Limones Cantero-Seibabo mountainous road was concluded, as part of the rehabilitation actions undertaken on the route linking Villa Clara and Sancti Spiritus provinces.
According to Miguel Angel Luna Castro, head of the local road administration office, the works were begun in 2011 in the south, in order to improve access to Trinidad's Plan Turquino far away communities.
Limones Cantero-Seibabo was the most damaged section of the route, but further actions are scheduled for next year just to improve other segments as well, Luna Castro said.
The strategic route, that links the two central Cuban regions through the mountains, is of the utmost importance for coffee trading. Likewise, it makes it easier to get to Trinidad, since this road is very near to the Valley of the Sugar Mills.