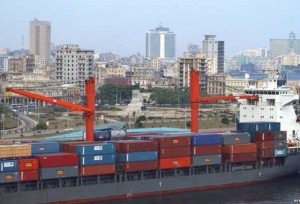 Sancti Spiritus contributes to rescue labors at Mariel Special Development Zone. 
The work of the 25 men of the Construction Companies for Architectural Works of the territory (ECOI 30) started this Wednesday.
Cuba Adopts Decree-Law on Special Development Zone
This group will initially focus on earth moving oriented in the construction of the railway to link the new container terminal with the city of Havana.
Pedro Garcia Gonzalez, director of the organization, explained that Sancti Spiritus, which integrates a contingent of several Cuban provinces, serves a stretch of five miles in the section linking the towns of Bauta and Punta Brava.
Workers of the ECOI 30, who will remain in that area until December, have all kinds of equipments to perform the work with the agility requested by Cuba's top leadership.
Last week, a decree law establishing the Special Development Zone of the Mariel Harbor, to the east of Havana, was approved, and described by Cuban President Raul Castro as a work for the present and the future of the country and promoted as part of the implementation of the Guidelines of the Economic and Social Policy of the Party and the Revolution.
According to a report published by the site Cubadebate the area has an approximate area of ​​465 square kilometers and covers several municipalities of the province of Artemisa. Considered as one of the most complex works that has been executed in Cuba, the future container terminal is the start of the first Special Development Zone in the island and is set to become the main entrance and exit of Cuban foreign trade.
Thus, Cuba prepares for an scenario looming in the region when the Panama Canal expansion is to be completed in 2015.