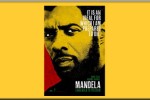 A film on the life of mythical anti-apartheid fighter Nelson Mandela got its world premier this Sunday at Rosebank Mall, in Johannesburg, and is to be screened in theatres nationwide as of Nov.28.
The film "Mandela: Long Walk to Freedom" by British actor and filmmaker Justin Chadwick is an extremely emotional visual document reflecting the love that has kept our family united for years, said Mandela's daughter Zindzi Mandela.
Producer Anant Singh, former Minister Tokyo Sexwale and Mandela´s ex wife Winnie Madikizela-Mandela also praised the film worth some 35 million USD.
British actors Edris Elba (in the role of Mandela) and Naomi Harris (starring as Winnie) arrived to South Africa on Saturday to promote the film, which aims mainly at Mandela´s childhood in Qunu province, in Eastern Cape, and later his years in prison in Robben Island.
"Mandela: Long Walk to Freedom" was chosen as special film event in the Royal Film Performance 2013, in London, the first South African film to be awarded such consideration, recalled Singh.
It was in recognition of the global impact of Madiba´s life (as Mandela is also nicknamed by his clan) and his status as international icon of public-spiritedness, said Singh in a communiqué read on television.
The film has also been awarded recognition in the Toronto Film Festival (Canada) and the Aspen Filmfest (United States.)
Local stars in the film include Jamie Bartlett, Tony Kgoroge, Terry Pheto, Athandwa Kani y Riaad Moosa.