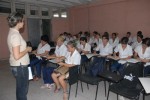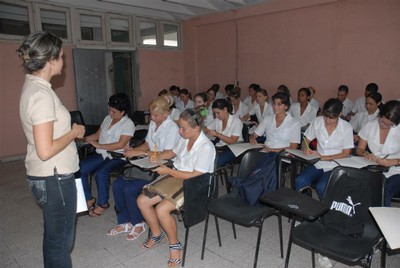 About 85,871 Medical Sciences students will go to school in the 2013-2014 school year that begins in Cuba on Monday, September 2, according to preliminary data released today.
According to information provided to Granma newspaper in the Vice Ministry for Teaching at the Ministry of Public Health, this will cover two teaching levels: higher education with 13 careers, and technical education with 24.
Only in medicine, in the six years of study, registration rises to 47,676, 37,302 of which are Cubans and 10,374 are from other countries, the daily reported.
This Caribbean country has 36,353 teachers and a network of medical sciences universities in all provinces, except Mayabeque, Artemisa and the Isle of Youth municipality, with independent faculties.
In statements to the newspaper, Jose Emilio Caballero, head of the Department of Revenue and Teaching Processes Control at the Ministry, said this period is characterized by the strengthening of strategies to improve quality of the teaching learning process.