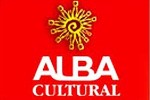 Venezuelan intellectual Luis Britto is one of the five members of the international jury for the ALBA Literature and Arts Award, whose winners will be announced on January 30.
The jury, officially established here today, is also comprised of Panamanian sociologist and writer Guillermo Castro, Casa de las Americas Prize winner in 1994, and Ecuadorian narrator and journalist Raul Perez.
Also completing the list are Bolivian sociologist and expert on indigenous issues and academic Esteban Ticona, as well as Cuban choral director Digna Guerra.
Founded in 2007, the award is given to artists who have devoted their lives and work to enriching the cultural heritage of Latin America, among other significant contributions.
The jury will meet at Havana's Conference Center, as part of the International Conference for World Equilibrium. The 2012 awards will be announced during the closing meeting.