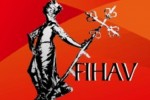 The 31st Havana International Fair, FIHAV 2013, is confirmed today as a space for the development of foreign trade and foreign investment in Cuba.
One of the key actors in promoting these activities is the Center for the Promotion of Foreign Trade and Foreign Investment in Cuba (CEPEC), an organization belonging to the Ministry of Foreign Trade and Foreign Investment.
The institution, which submitted its website at the fair, has among its missions to manage business information, promote export offers of goods and services of the Cuban companies, and provide them with skills to facilitate decision making in face of external markets.
According to specialists, to achieve this, it is based on international market research and product trends to establish strategic alliances and ties that enable to provide authorized firms for the foreign trade activity, tools, and current knowledge.
The CEPEC works to help companies to export more competitively and import with efficiency, apply a selective approach in the work with users giving priority to companies and sectors in need of support that foster greater economic impact.