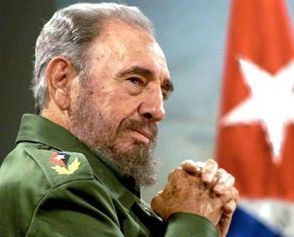 Cuba complied in advance the 1996 goal to eradicate hunger.
The message sent by the director of the UN Food and Agriculture Organization (FAO) states that Cuba complied in advance with the goal of halving the number of undernourished people in each country, adopted by 2015 during the World Food Summit in 1996.
The FAO head recalled that the then Cuban president attended the event, held in Rome, and made a "short, but powerful speech, which even lasts in the collective memory of our organization."
Da Silva recalled the final phrase of the Cuban leader's speech:
"The bells that toll today for those who die of starvation every day, will ring tomorrow for the whole humanity if it refuses, or cannot do that which is necessary to save itself," he quoted.
On the other hand, Da Silva announced that the upcoming FAO Conference, which will take place in June in Rome, will set as a number one goal that of eradicating hunger totally.
He said that Cuba and other 15 countries will be recognized in that meeting for having complied in advance the 1996 goal.
Among the other nations are Chile, Guyana, Nicaragua, Peru, Uruguay and Venezuela, for Latin America and the Caribbean.