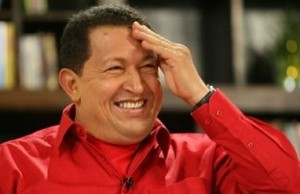 Sancti Spiritus was venue of the homage to Hugo Chavez in his 59th birthday.
The members of the 22nd contingent of the Puerto Rican Solidarity Brigade with Cuba Juan Rius Rivera shared on Sunday night the tribute to the popular Latin American leader.
In welcoming the newcomers, Carlos Figueroa, director of the Casa de la Guayabera (sociocultural project for local development), appreciated the gesture of the visitors, who are in Cuba to mark the 60th anniversary of the attacks on the Moncada and Carlos Manuel de Cespedes garrisons.
Milagros Rivera Perez, president of the Solidarity Committee with Cuba in Puerto Rico and head of the brigade, told the Cuban News Agency that they support the people from this island because they encourage to fight and win.
We are here, in open defiance of the U.S. blockade against Cuba, and we join you in the battle for the return of the four antiterrorist heroes  who are prisoners of the empire, said Rivera Perez.
We also fight for the return home of Puerto Ricans who remain captive in U.S. prisons, said the leader.
Since the contingent arrived in Cuba on July 11, they have visited historical,  cultural and social sites in different provinces.
Some of its members scaled the Turquino Peak, the highest elevation in Cuba, with 1974 meters above sea level, while others visited La Demajagua, where the Cuban struggle for national independence started.
TRANSLATED BY ESCAMBRAY